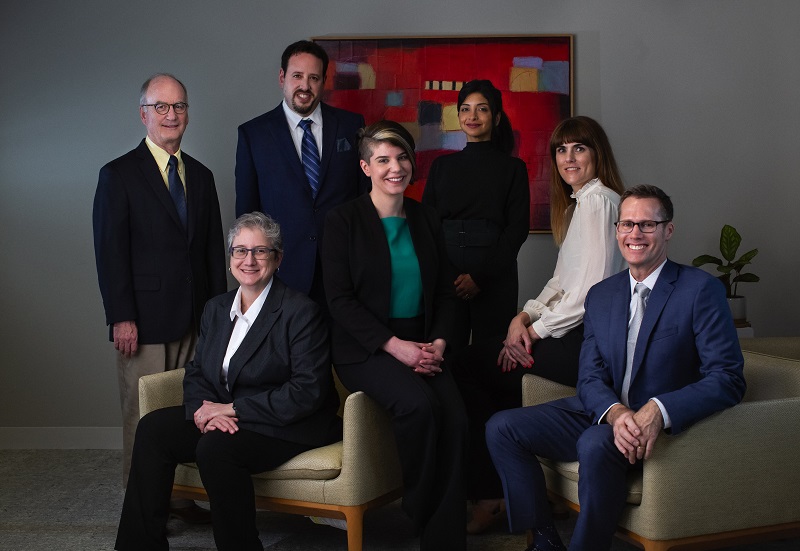 MacMillan, Scholz & Marks is pleased to announce that Megan Ferris, Leslie Kocher-Moar, Christine Reinert, and Bob Scholz, all shareholders with the firm, have been included in the 2021 edition of The Best Lawyers in America©, which was released today.
Best Lawyers recognized Megan in the areas of construction litigation and insurance litigation. Leslie was named in the commercial litigation category. Christine was selected for her accomplishments in construction litigation. And, Bob was honored for his work in commercial litigation and personal injury litigation defense.
We also congratulate Samantha Javier, an associate with MacMillan, Scholz & Marks, for earning a spot on Best Lawyers' inaugural Ones to Watch list. The 2021 edition of Best Lawyers: Ones to Watch recognizes associates and other lawyers who are earlier in their careers for their outstanding professional excellence in private practice in the United States. Samantha was cited for her competence in the area of commercial litigation.
Lawyers listed in The Best Lawyers in America and Best Lawyers: Ones to Watch are reviewed by their peers on the basis of professional expertise, and undergo an authentication process to make sure they are in current practice and in good standing.
Since it was first published in 1983, The Best Lawyers in America has become known as the most respected peer-review publication in the legal profession. The guide ranks the top four percent of practicing attorneys in the United States. Learn more at www.bestlawyers.com.