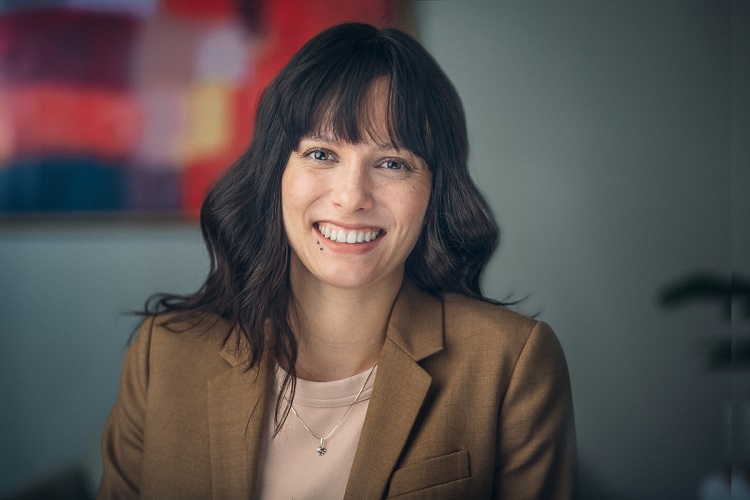 On January 26, 2022, the Oregon Court of Appeals issued its ruling in Moody v. Oregon Community Credit Union and Federal Insurance Company, 317 Or App 233 (2022). The Oregon Court of Appeals reversed and remanded the trial court's ruling. In the underlying case, defendant moved to dismiss plaintiff's claim of negligence per se under ORS 746.230(1) and accompanying claim for noneconomic damages. The trial court granted that motion and dismissed plaintiff's claims. The Oregon Court of Appeals reversed the trial court's ruling, allowing the claims to go forward and remanded the case for further consideration. The Court specifically found that plaintiff was able to meet the four prongs of a negligence per se claim under ORS 746.230 and allowed her to claim for noneconomic damages to proceed due to the insurer's alleged wrongful denial of her first-party claim.
In Moody, Federal Insurance Company had issued to plaintiff's husband a life insurance policy for $3,000. He was accidentally shot and killed by a friend on a camping trip and plaintiff (decedent's wife) filed a life insurance claim. Defendant denied the claim citing a policy exclusion for any accidents caused by or resulting from the insured being under the influence. Decedent's toxicology report stated that there was evidence he had tested positive for marijuana. As a result, plaintiff filed this lawsuit alleging that defendant's denial was in error because her husband died as the result of accidentally being shot by another, not because of his use of marijuana. Plaintiff made a claim for negligence per se due to defendant's alleged violation of ORS 746.230(1) and included in her damages a claim for economic damages of $3,000 and emotional distress/noneconomic damages in the amount of $47,001.  
ORS 746.230 provides that "an insurer may not refuse to pay claims without conducting a reasonable investigation or fail to attempt in good faith to promptly and equitably settle claims when liability is reasonably clear." While the trial court agreed with defendant that plaintiff's claim was really a disguised breach of contract claim, the Court of Appeals ruled differently and found plaintiff's claim as a standalone negligence per se claim. 
A plaintiff must prove the following four prongs to bring a negligence per se claim: 
(1) defendants violated a statute; (2) that plaintiff was injured as a result of that violation; (3) that plaintiff was a member of the class of persons meant to be protected by the statute; and (4) that the injury plaintiff suffered is of a type that the statute was enacted to prevent. Moody, 317 Or App at 238 (citing McAlpine v. Multnomah County, 131 Or App 136, 144, rev den, 320 Or 507 (1995)).
Note: defendant paid the $3,000 so the Court does not address whether that could have been the basis for prong four of the elements for negligence per se. 
The Court of Appeals ruled that (1) plaintiff alleged that defendant violated ORS 746.230(1)(d) and (f) in failing to pay her claim without conducting a reasonable investigation and in failing to settle in good faith after liability became reasonably clear; (2) plaintiff alleged she was injured as a result of that violation; (3) plaintiff is a member of the class of persons meant to be protected by the statute; and (4) plaintiff's emotional distress damages were "the sort of harm that ORS 746.230 was intended to prevent" because insurance policies and insurance law provide the policyholder with peace of mind in addition to monetary funds in the case of loss. Defendant argued that plaintiff's claim failed on four accounts, but the Court found none of those arguments compelling. 
In finding that plaintiff could allege a tort, as opposed to a breach of contract claim for her insurer's failures and breach of ORS 746.230, the Court in Moody departed from prior Oregon case law on this topic. Of particular interest is the Court's discussion that prior case law in Farris v. U.S. Fid. And Guar. Co., 284 Or 453 (1978) was simply dictum. In Farris, the Oregon Supreme Court held that (1) the plaintiff's claim that its insurer refused to defend it was a breach of an insurance contract claim not a tort claim, such that (2) plaintiff could not recover punitive and emotional distress damages. The Oregon Court of Appeals in Love It Ice Cream Co., 64 Or App 784 (1983) affirmed that an insurer's alleged violation of ORS 746.230 was a breach of contract as opposed to a tort action. 
There does exist one instance, Georgetown Realty, Inc. v. Home Ins. Co., 313 Or 97 (1992), where in the past a "bad faith" type of claim was recognized. However, this is in the situation where the insurer has agreed to defend its insured. Once an insurer agrees to defend its insured there is  potential tort liability if the insurer breaches its fiduciary duties under ORS 746.230, including in failing to settle within policy limits. 
Given this departure from prior authorities, the potential ramifications of Moody are as follows:
In Third-Party Insurance cases where the insurer has already decided to defend, there is no change – an insurer has been subject to potential tort liability since the

Georgetown Realty, Inc.

case and must exercise reasonable care including in analysis in settling cases. 

In Third-Party Insurance  cases where the insurer refuses to defend there is now, under

Moody,

the potential for the insurer to be subject to tort liability under ORS 746.230, which may expose the insurer to noneconomic damages in addition to economic damages for the cost of a defense.  

In First-Party claims insurers now face potential liability for economic and noneconomic damages where the insurer unreasonably denies a claim or commits some other violation of ORS 746.230. 
An appeal to the Oregon Supreme Court is expected. Further, the facts in Moody may distinguish it from other first-party claims – Moody involved a claim on a life insurance policy where the plaintiff's husband died and the insurer allegedly wrongfully applied a policy exclusion to that claim. Finally, Moody is so new that case law applying it in different or more expansive ways is yet to be seen. Needless to say, best practices should always be followed in claim management and analyses of coverage.